Orx - Portable Game Engine
06 March 2019
Outpost Bandit is a space action/survival game where you need to avoid asteroids and enemies while collecting the ore and placing it into the teleporter. There are ten levels to play. Things start getting crazy around level 7.
This game was written in Orx.
Go check it out at: https://sausage.itch.io/outpost-bandit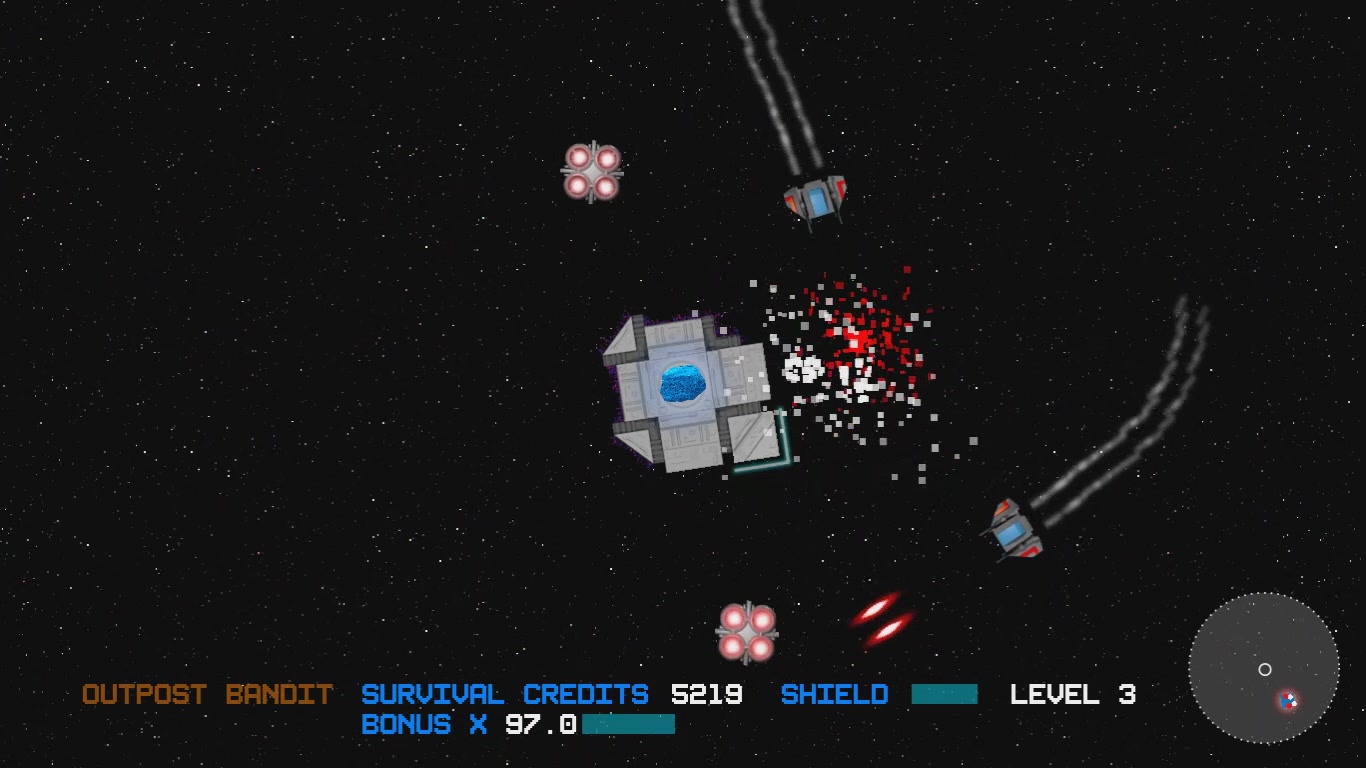 Last Updated on Wednesday, 06 March 2019 02:51
04 March 2019
If you want to work with the Android platform for your Orx projects, the Android documentation has been cleaned up and simplified to make it easier to follow. You can find all the Android tutorials and documents at: http://orx-project.org/wiki/en/tutorials/main#android
11 February 2019
1.10 is out and the major changes include:
GLFW 2.7 to GLFW 3.3 for updated display, mouse, joystick and keyboard support.
Multiple monitor support.
Support for gamepad mappings (as per SDL database).
Hardware cursors and icons.
Updated Android support.
Drag and Drop support for file names.
Clipboard support.
The full list of changes and fixes can be found in the changelog.
Pre-compiled binaries of the Orx library are available here, however the github repo version is always the recommended version.
This is the most easy version of Orx to setup and support.
Hope you enjoy checking out the new Orx, and always feel free to chat with us on gitter or on the forum.
Last Updated on Monday, 11 February 2019 21:02
31 December 2018
Happy New Year from the Orx community!
Hope everyone has a great break. If you are looking for a new hobby this holiday break, try your hand at game development with Orx. There's always someone around to help out with any questions or help you may need.
18 December 2018
Following on from the demo of the Orx Profiler on twitch last week, a tutorial guide has been created to help users get familiar with this built in tool, available in all Orx applications.
You can read about it here: http://orx-project.org/wiki/en/tutorials/tools/profiler
«
Start
Prev
1
2
3
4
5
6
7
8
9
10
Next
End
»
Page 1 of 23